Intern to Executive – 5 Trends Every HR Leader Should Know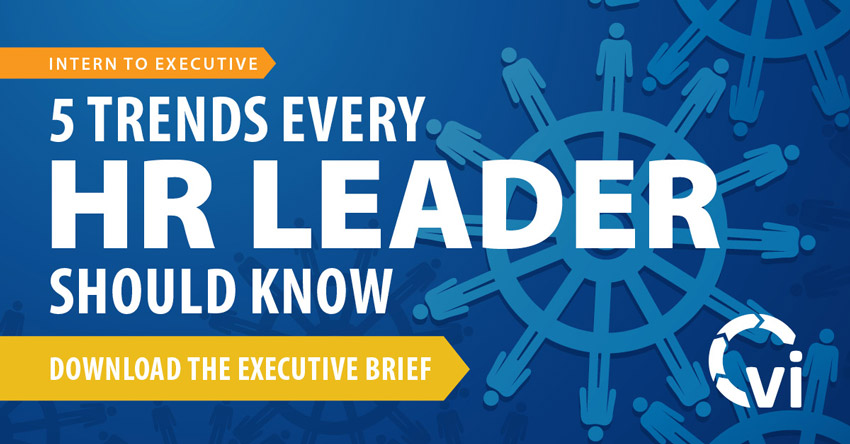 There's a war on talent
87% of employers say improving employee retention is critical. 51% of your top performers are looking for another job.
Are your efforts to integrate and retain your top-performing employees paying off? To stay ahead of your competition, you need to know what's making employees love, or leave, your company.
Download this Executive Brief to understand:
The top 5 critical trends every HR leader should knowWhat you can do to get aheadThe vi solutions that will help you win the talent warHR leader perspectives and next steps—you're not alone
Read the Executive Brief
We may use the data you provide to contact you with information about vi products. We do not share your personal data with advertisers. To learn more, see our privacy policy.
vi helps companies capture the imaginations and intellect of their employees, new and existing. We transform hiring people into unlocking their passions. Our purpose is clear—to help our customers and people thrive in a workplace that ignites innovation through passion. With a strong presence throughout the U.S. and Canada, vi is recognized as one of the industry's most innovative people management solution designers. Visit viglobal.com to learn more and connect with us on Twitter and LinkedIn.
Make Your Company Their Passion with vi.